Having the best Amazon keyword research is a cornerstone of an Amazon product listing that dominates rankings for lots of valuable customer search queries and highly searched keywords.
A product listing that ranks highly in the Amazon organic search results page will get massive amounts of visitors that translate into paying customers on the Amazon marketplace.
Keyword Research for Amazon MUST be Part of Your Strategy to Increase Traffic to an Amazon Listing.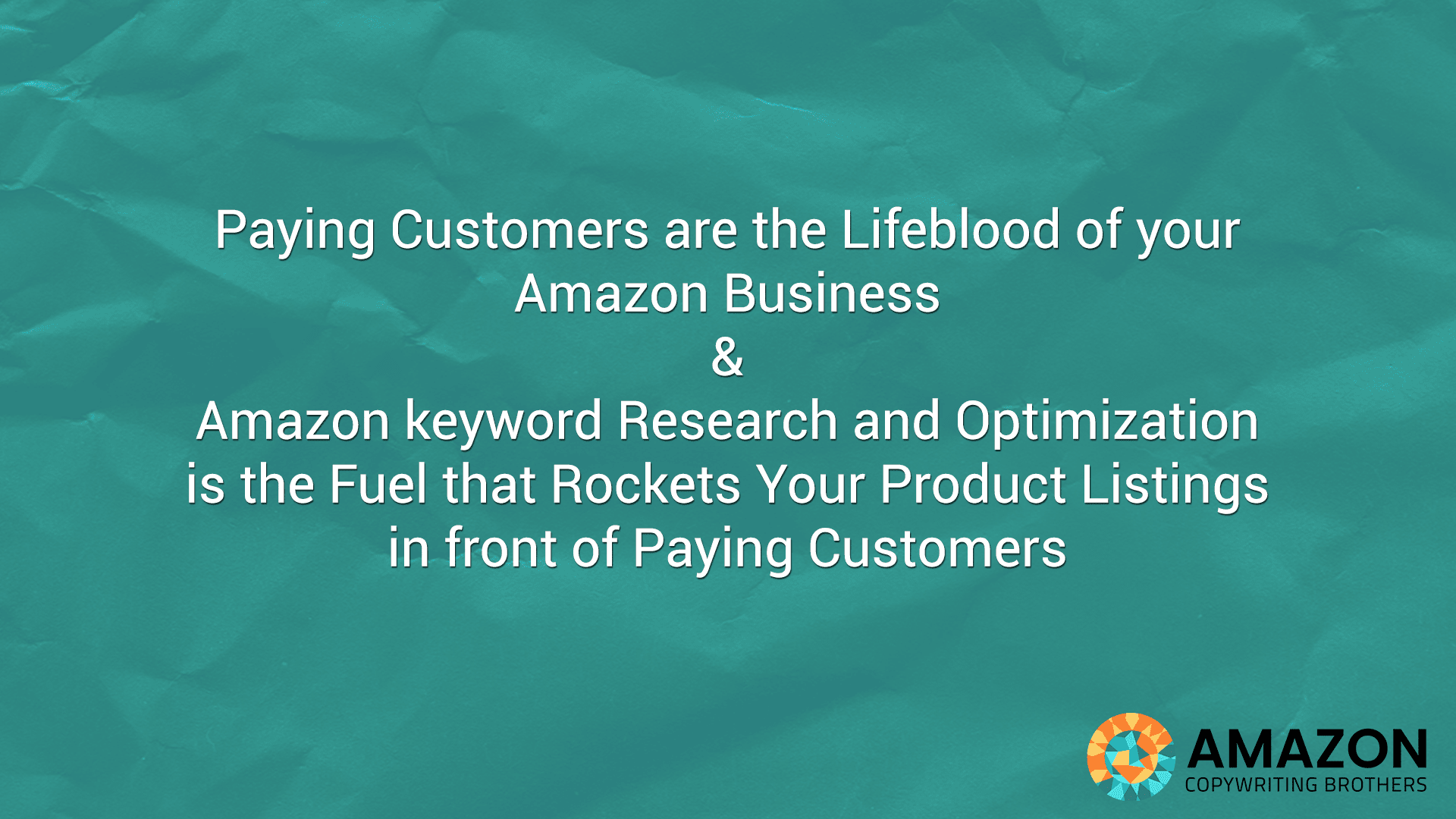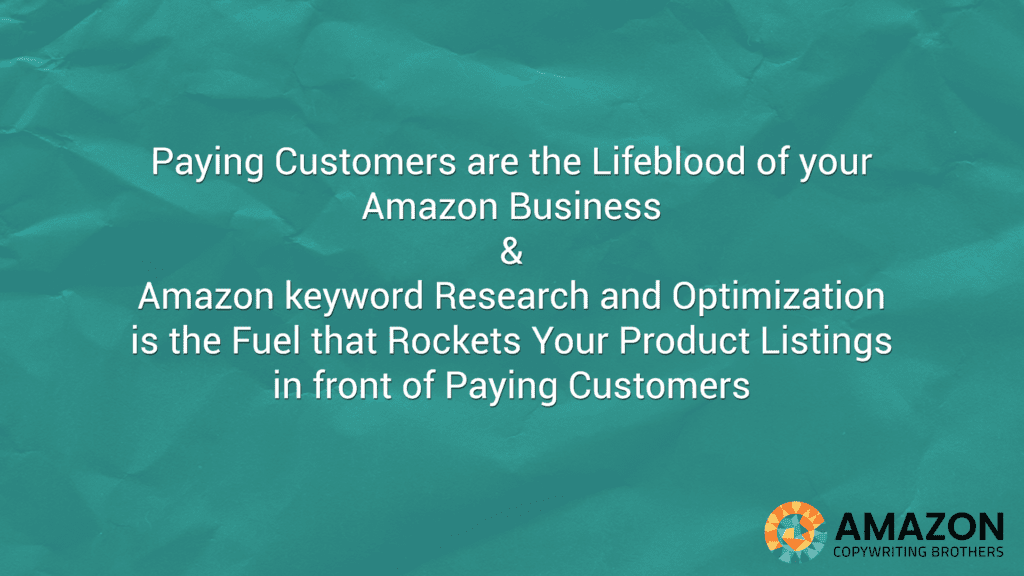 So how can you optimize relevant keywords to help boost your product to the top of Amazon's search results?
We're the Amazon Copywriting Brothers and we created this 2022 Updated Keyword Research Guide to help Amazon entrepreneurs, brands and businesses dominate the Amazon search engine by finding the best keywords that convert to traffic and sales.
We've helped generate over 250 million dollars in increased sales for our Amazon client partners by combining this powerful keyword research with compelling copywriting that boosts conversions.
This blog post article will teach you how to do keyword research for Amazon, specifically advanced Amazon keyword research.
It's a bit long, but we are going in depth because you need to dive deep into Amazon listing keyword optimization if you want to get explosive million dollar results from your Amazon business.
First, let's get clear on what the Amazon Algorithm is.
Getting a very clear conceptual understanding of the Amazon Algorithm will put you ahead of most brands and businesses who use the Amazon marketplace to sell their products.
Put simply, Amazon is a search engine for prospective customers to find products based on search queries they enter into the Amazon search terms bar.
These search queries are entered as keywords when you hit the search button.
The Amazon Algorithm indexes those keyword search terms among all products and attempts to match products it thinks will sell based on a customer's specific Amazon search.
Unlike traditional Google SEO, keywords searched on Amazon already have a very high buyer intent behind them.
Put another way, Over 90% of the traffic on Amazon consists of someone who:
1) knows they want to immediately purchase a specific product
OR 2) wants to explore a few product options and then immediately buy
OR 3) is getting ideas for a purchase they will make immediately or in the near future.
Therefore, all Amazon sellers should remember their keyword search should focus on keyword search volume data (how many monthly searches an Amazon keyword generates, since most keywords have a high buyer intent behind them), main keywords that lead to the most sales, and long tail keywords that help fill in the margins to give you the most organic traffic possible.
The Amazon search engine is designed to show customers a product that they will buy quickly. The customer is happy because they found an answer to their keyword search and Amazon is happy because they make money on every sale that occurs on the Amazon marketplace.
The Amazon marketplace currently runs on the A10 Algorithm, but don't worry if you've built your product listing optimization around the A9 Algorithm there are still many overlaps.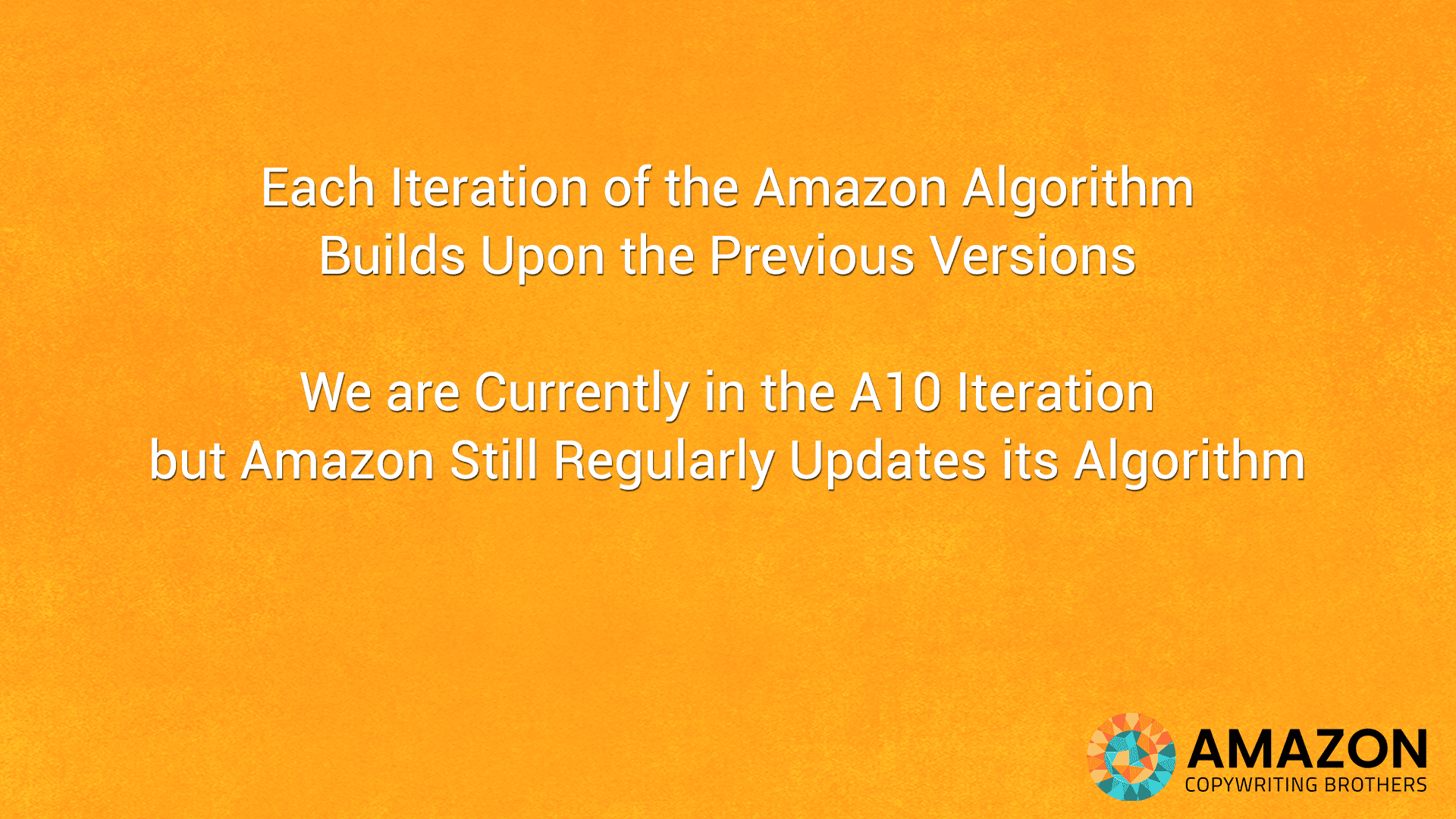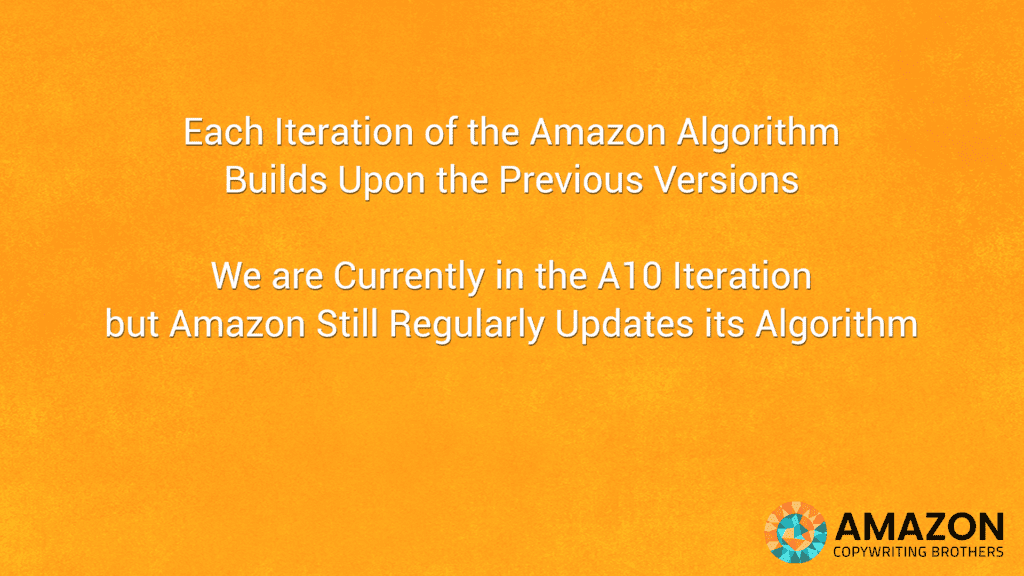 Amazon SEO Keyword Ranking Factors on the A10 Algorithm
Sales History: Products that have lots of sales volume get rewarded with higher rankings of all their keywords within the frontend (Product Title, Bullet Points, Product Description/A+ Content) and backend keywords.
Amazon also pulls billions of historical data points so that the top selling products actually rank for keywords that appear no where in their listing! If you want proof of that, run a reverse ASIN lookup in an amazon keyword tool (Helium 10's Cerebro) on a top rank competitor and you'll see they rank for thousands of keywords that aren't featured anywhere in the listing.
Sales Velocity of Specific Amazon Keywords: Everytime an Amazon keyword search query leads to a sale, the algorithm takes note of that and views that keyword search term as a highly relevant entered keyword for your product.
On Page Conversion Rate: The percentage of page visitors that turn into a buyer. Ex) If 1000 visitors click onto your Amazon product listing and then 200 of them purchase your product -> your conversion rate is 20%. Identifying better keywords with a super high buyer intent can lead to more sales and therefore a higher on page conversion rate, but keep in mind the bulk of conversion rate Amazon optimization comes from high converting Amazon copywriting and image optimization.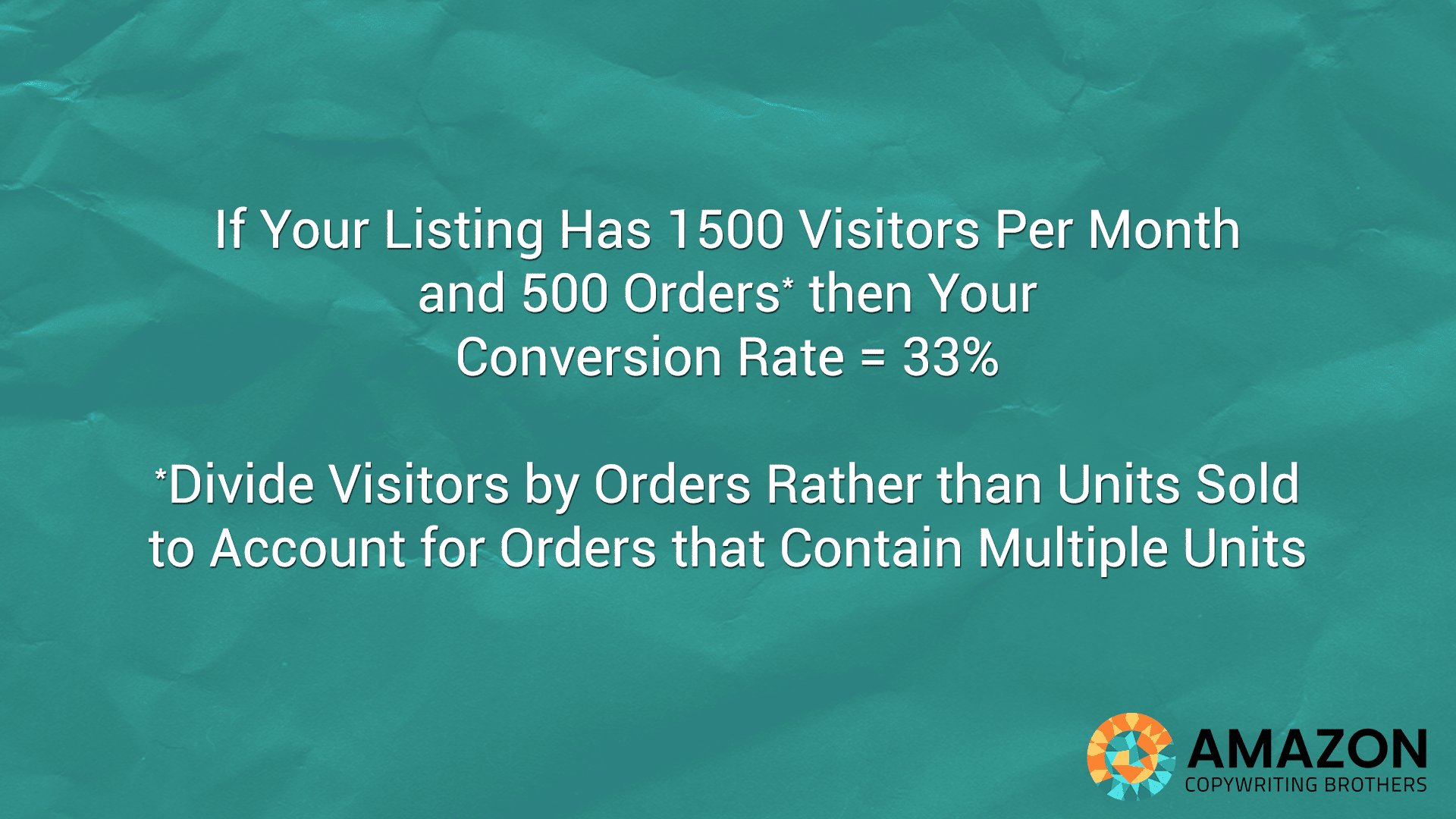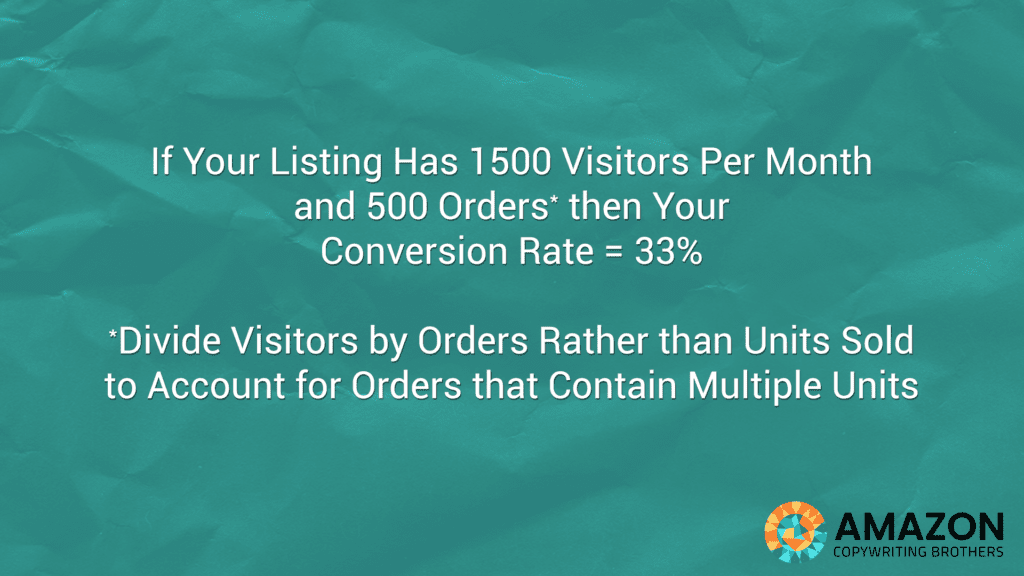 Price: Amazon is obsessed with trying to be the "best priced" option available. It was a major factor for their colossal trillion dollar growth over the past decade and that hasn't changed. That's why they will give a ranking boost to the cheaper option of two similar products.
It's important to understand that if your branding, product differentiation and listing optimization is correct then you don't have to be the cheapest product to generate massive sales on Amazon.
The Amazon A10 Algorithm is Amazon's trillion dollar "secret" that is updated regularly and there is more that goes into it than what we outlined above, but you as an Amazon seller or Private Label Brand have no control over every detail of the algorithm.
Focus on the areas of your Amazon business you can control and focus on having excellent products. Keep in mind, reviews (now composed of star ratings and reviews) play a crucial role in increasing on page conversion rate, which influences Amazon keyword rankings, but ratings themselves do not play a significant factor in ranking because if they did it would be impossible for a new seller to compete on the Amazon marketplace.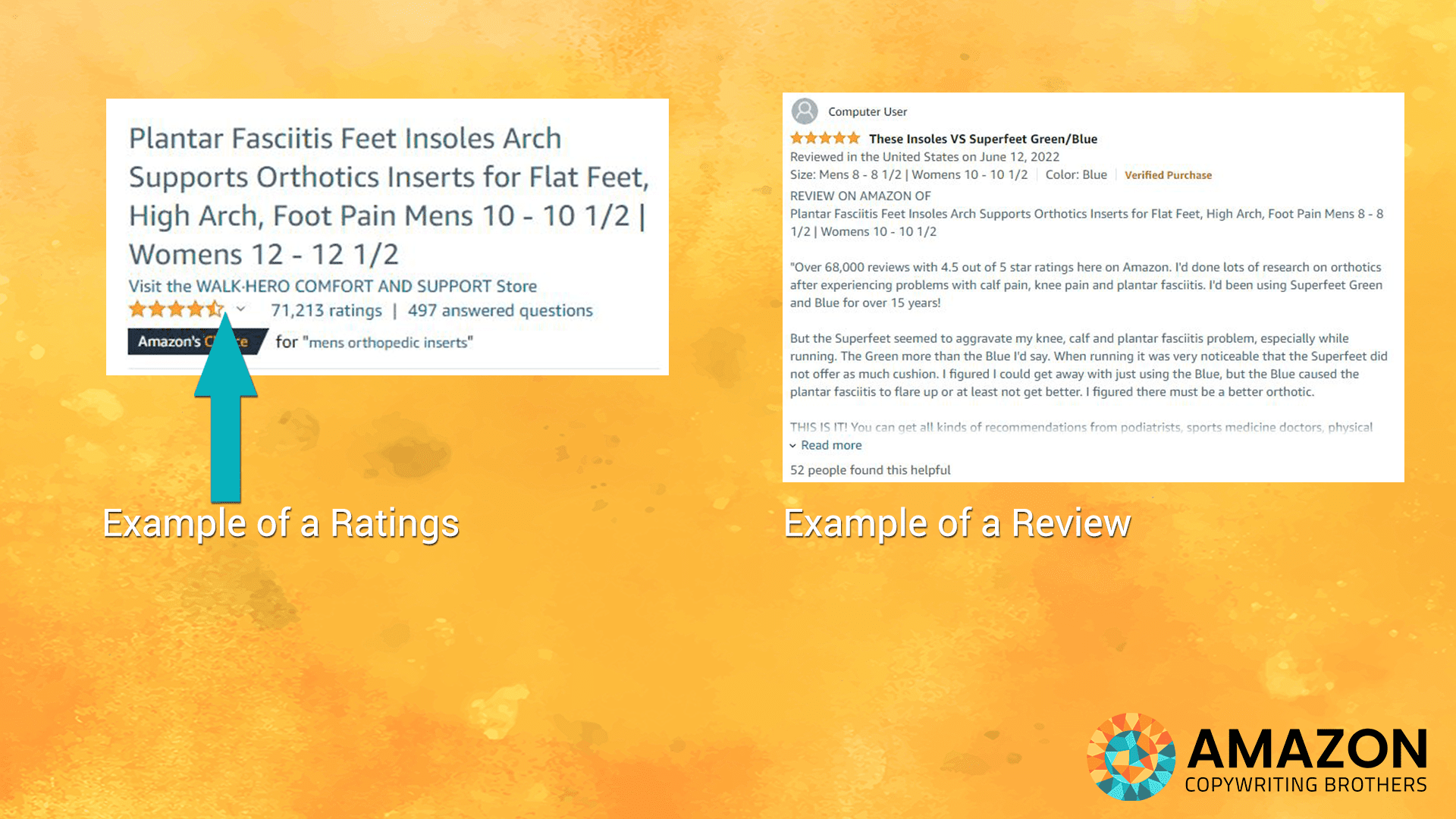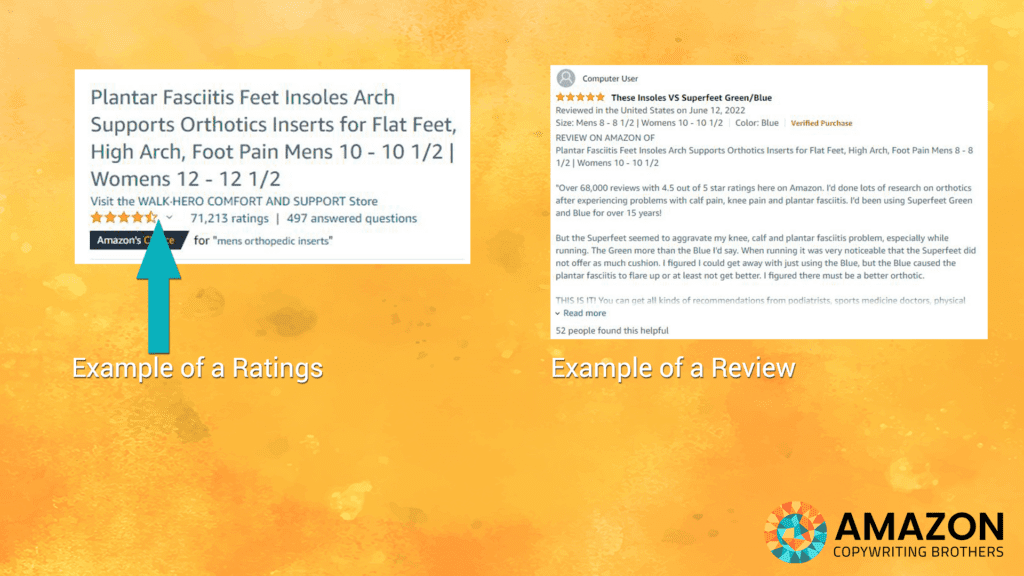 Conducting Amazon Keyword Research to Generate Keywords that Boost Sales & Product Visibility
Before we dive into finding keywords, Amazon keyword tips, and the best keyword research tool, let's define the different types of Amazon keywords.
Keyword: A single word or phrase that describes a product. A keyword can be entered into the Amazon's search engine where it becomes a Search Term.
Search Term: A keyword that has been entered into the search button. We aren't talking about Amazon PPC, but Amazon PPC campaigns generate Search Term Reports. You can enter keywords as a PPC campaign target. If that last sentence left you confused, don't worry it isn't necessary for Amazon SEO and organic Amazon keyword research.
Keyword Phrase: Search terms that feature multiple words.
Long Tail Keyword: A keyword phrase that is made up of 3 or more words. Because these tend to represent more specific search terms and related keywords, they have a high relevancy but typically a lower total search volume.
Short Tail Keyword: A keyword phrase that is made up of 1 or 2 words. Because these tend to represent broader search terms, they tend to have a lower relevancy but higher total keyword search volume.
Keyword Relevancy: How relevant a given keyword is to the specific product being searched by amazon users. Keep in mind that because the Amazon marketplace is ultimately a search engine where all keywords have a high buyer intent behind them, a high keyword relevancy on Amazon is very likely to lead to a sale.
Keyword Search Volume Data: The amount of monthly queries related to specific search terms. Highly relevant long tail keywords may have very low search volume data, therefore making them an unlikely keyword candidate to drive lots of sales. Conversely, keywords with high search volumes are often less relevant and have tons of competition.
Exact Match: A search term result that matches exactly how it was searched in the search bar with no additional words. Example) If you searched, "mens orthopedic inserts" that is an exact match keyword for the result, "men's orthopedic inserts".
Phrase Match: A search term that contains the exact phrase or sequence of keywords. Example) If you searched, "best mens orthopedic inserts" or "mens orthopedic inserts for running" they would both be a phrase match for the result, "men's orthopedic inserts".
Broad Match: A search term that contains all the keywords in any order and includes plurals, variations and related keywords. Example) If you searched, "orthopedic inserts for men" or "mens running orthopedic inserts". Just because many search terms are broad match doesn't mean they can't have very high keyword relevancy.
Holy Grail Keyword: This is an Amazon keyword research term that the Amazon Copywriting Brothers use to highlight the most important keywords in the keyword list that we generate. The Holy Grail Keywords are the best keywords because they take into account search volume, competition and relevancy to product visibility.
Typically, we provide 1 to 3 Holy Grail relevant keywords in your fully optimized Amazon listing document. At a minimum, your product title will feature at least one Holy Grail Keyword.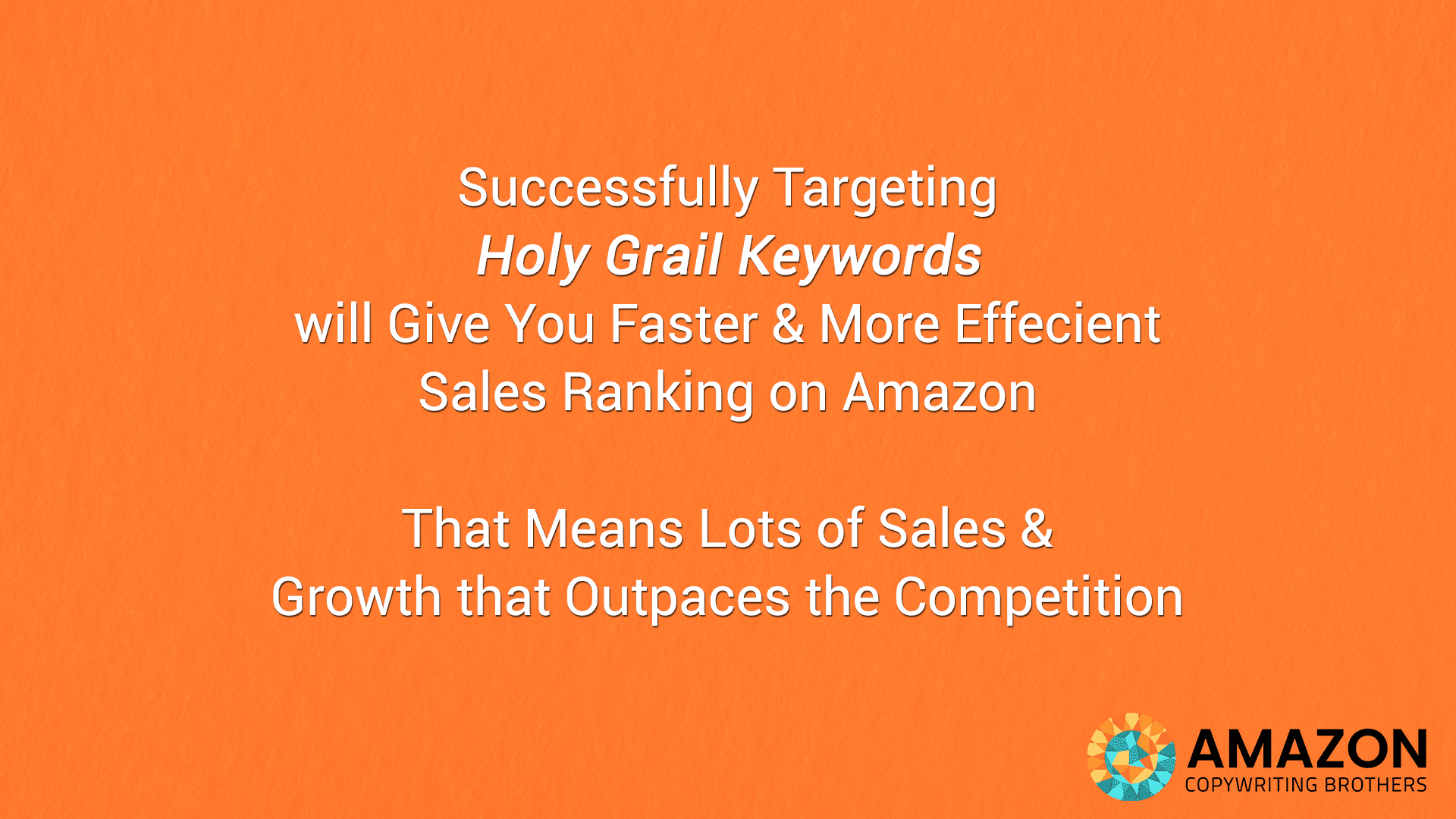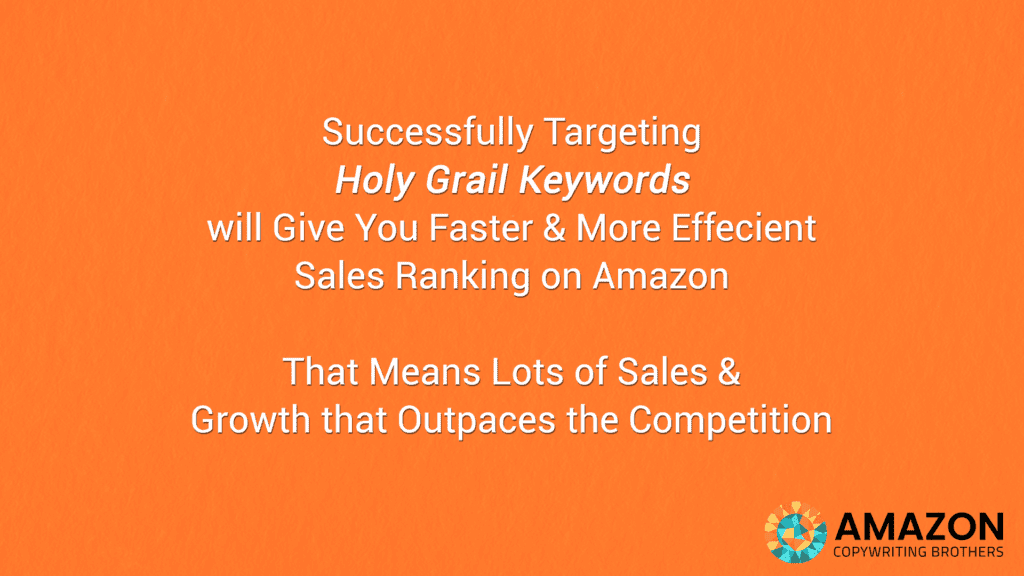 Now you understand Amazon's A10 Algorithm, Keywords and Search Terms lets start the Amazon Keyword Research Process.
There are many Amazon keyword tools available. You can use a paid Amazon keyword research tool or a free Amazon keyword tool. Depending on where you are in your Amazon journey you're probably interested in keyword research tools that are free or have a free trial option to get started.
Here at the Amazon Copywriting Brothers, we use a variety of tools for our Amazon keyword research and listing optimization services. All in, we spend close to $2,000 per month on our tools…but you don't have to spend anywhere near that.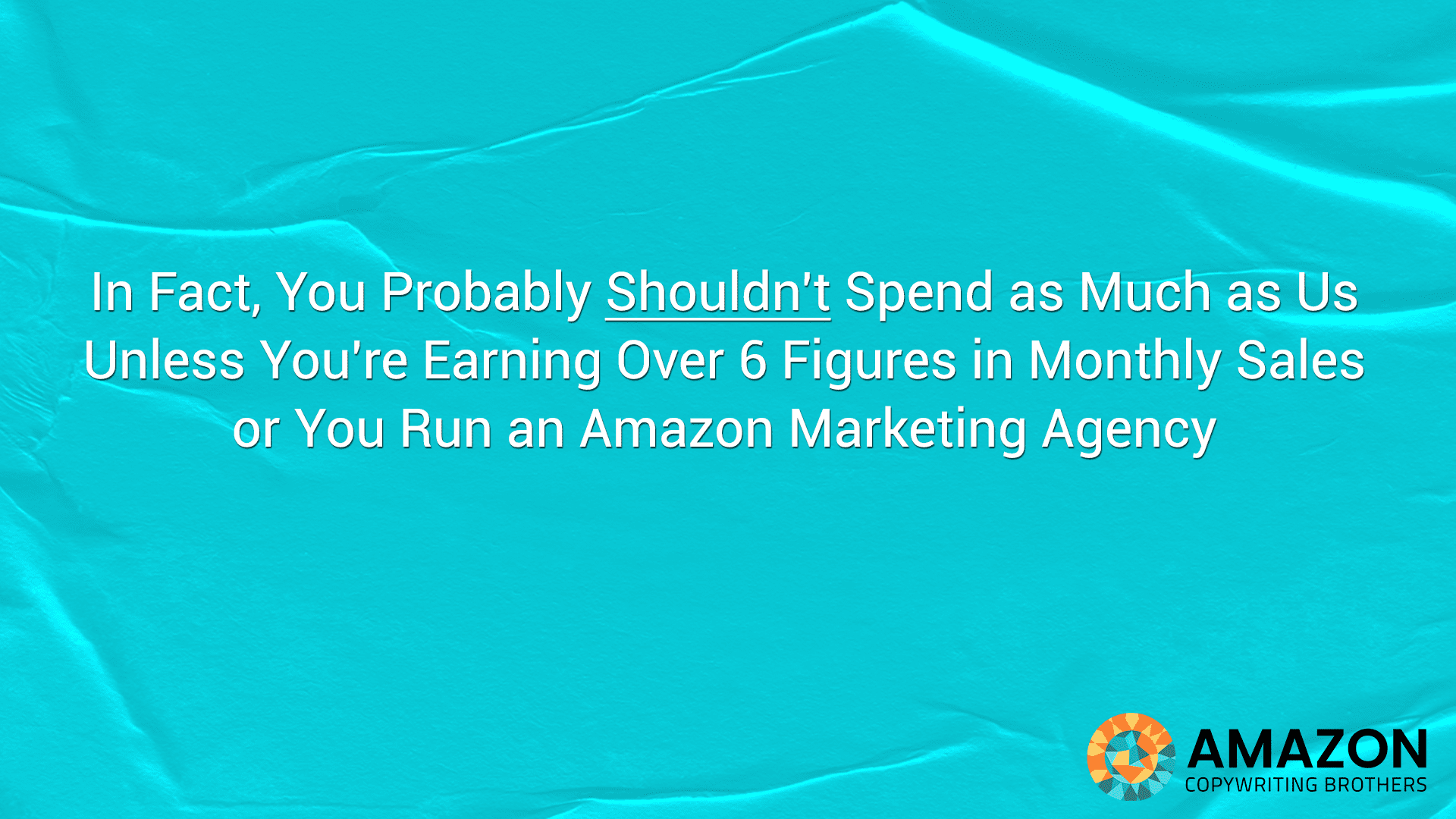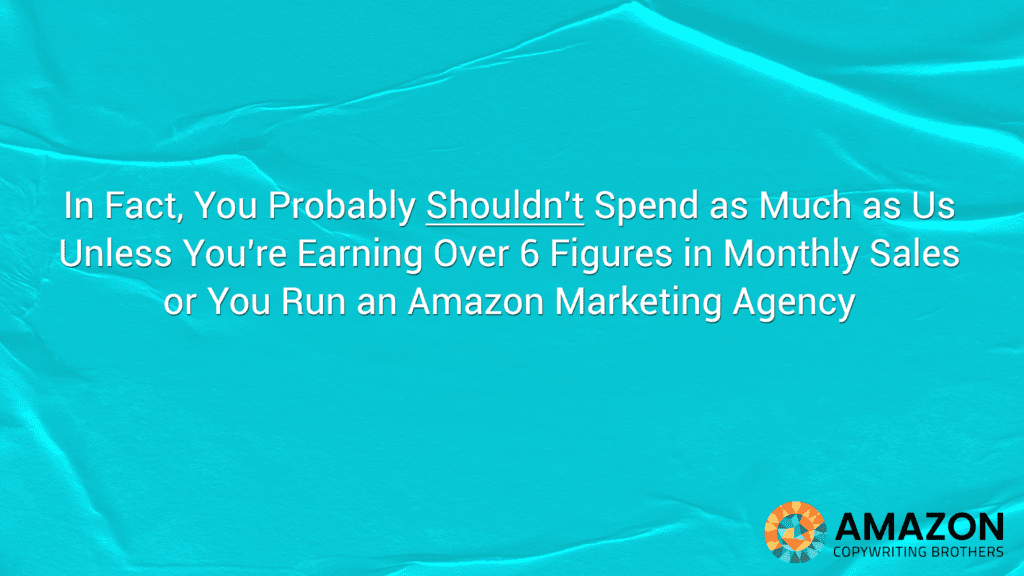 Helium 10 is our most used Amazon keyword research tool. We have a Diamond Plan, which costs $249 per month, but Helium 10 has a Free Account option, as well as a cheaper Starter option and Platinum option.
You probably guessed it, but the free account is more limited compared to the different payment tiers in terms of overall tool access and functionality.
The Helium 10 Cerebro Amazon keyword tool is a fantastic starting point for your Amazon keyword research.
Cerebro lets you do a reverse ASIN lookup on a competing product listing (Not sure what an ASIN is? Check out our always expanding Glossary of Amazon Marketing Terms) This allows you to see the Amazon keywords that your competitor is ranking for.
Unfortunately, the free version of this keyword research tool won't let you view the estimated keyword sales, which is extremely valuable information.


You can jump to the video below to learn how we use Cerebro, and other Amazon keyword tools to help uncover Holy Grail Keywords for our clients so they can dominate the Amazon marketplace rankings.
Magnet is another powerful keyword research tool from Helium 10. It allows you to enter an Amazon keyword that you come up with on your own. You can start with some very broad search terms and then analyze the keyword phrases to find some of the best keywords in terms of search volume and competition.
Remember, just because something has super high search volume doesn't mean it should necessarily make it into your final keyword list.
The Competition may simply be too high to go after that keyword, at least when launching.
Long term, you should absolutely keep it on your radar and you can even include it in your bullet points when you launch your product on Amazon.
However, very young products with low reviews and low sales history will likely struggle to rank those super high search volume keywords in the first few months your product is selling on the Amazon marketplace.
Proper Amazon SEO needs to find the balance between the most searched keywords and amazon keywords that will likely lead to search results and rankings for your product.
Sonar by Sellics is another free amazon keyword tool that can perform a reverse ASIN lookup function similar to Helium 10's Cerebro. Use it to spy on your competitor's product listings and discover their Amazon keywords.
You can even jump straight to the Amazon marketplace search bar and see what keywords the Amazon autocomplete turns up. This is based on Amazon's internal search results data and can turn up some high value keyword suggestions. It isn't really an Amazon keyword tool but it is free.
You can also do this with the free Amazon version of Keyword Tool. Free tools are usually pretty limited, and Keyword Tool is no exception. You'll have to pay if you want access to additional data.
However, even the free version can save you some time compared to manually using the Amazon autocomplete function on your searched keywords.
Google's Keyword Planner can help you identify Amazon keywords related to Google's keyword suggestions.
It isn't an Amazon keyword tool specifically, but there is plenty of overlap between how people search for something on Google and how they conduct an Amazon keyword search.
The Google Keyword Planner used to be a standalone keyword tool, but now you need to setup a Google Ads Account (formerly called Google AdWords) to access it. However, you don't need to run any PPC campaigns in Google to use the Google Keyword Planner.
Prior to 2015 (has it really been almost 8 years since we did things that way???), it was important to analyze Google search results to help come up with Amazon keywords. There was a turning point around 2016-2017 where a majority of buyers started to come straight to Amazon for searches, making Google's data less helpful.
In that same time frame, companies like Helium 10 developed as a powerful Amazon keyword tool solution that utilized Amazon's API to tap directly into the algorithm.
At Some Point You'll Need to Use a Paid Amazon Keyword Research Tool to Truly Optimize Your Product Listings with Killer Amazon SEO.
Free tools can only take you so far, we already mentioned that we use Helium 10's Diamond Package as the best keyword tool for Amazon listing optimization services. If you're just launching, you'll be doing great with the Platinum Package and can establish a great foundation with the Starter version of Helium 10.
ZONGURU is a paid Amazon keyword tool that lets you actually see what backend keywords your competitors are using in their listing.
To identify those normally hidden backend keywords you need to use their Keywords Spotlight feature. It's available within their cheaper paid option (currently called Researcher and costs $39 per month).
We always identify the top competitors for a product within the Amazon marketplace and run the Keywords Spotlight keyword tool to spy on their backend keywords. However, don't go crazy with this and run it on lots of competing products.
Many Amazon sellers don't do proper keyword optimization and you'll waste valuable amazon keyword search ranking potential if you obsess about the backend keywords of all but the very top selling products.
Another paid keyword tool that we use everyday is Data Dive, but keep in mind this powerful Amazon keyword search tool costs $149 per month and requires a Helium 10 integration.
Follow Along as Than Does a Keyword Research Speed Run for an Amazon Product.
Now You Have All Your Best Keywords Picked Out...How Do you Incorporate Them Into Your Product Listing?
If you've identified your Holy Grail Keyword or keywords, you need to make sure it is in the front half of your Amazon product title.
The exact percentages are a closely guarded trillion dollar secret (Amazon was the second company, after Apple, to surpass a trillion dollar valuation), but it is clear that the algorithm looks heavily at the Amazon keywords in the product title.
Your product title needs to feature your brand name, Holy Grail Keyword(s) and other high volume keywords that also help push conversions.
In addition to helping you get found in the Amazon marketplace, your Amazon product title needs to get people to click on your listing and get them ready to convert into paid buyers.
After the title, your bullet points do the heavily listing in terms of amazon keyword search optimization. You need to balance incorporating high value keywords with killer Amazon copywriting that persuades potential customers to purchase your product.
A Massively Successful Million Dollar Product Isn't Just Optimized for Amazon Keyword Search Results.
It MUST be Optimized with Benefit Driven Sales Copywriting that Converts at a High Percentage.
Only the first 1000 characters in the bullet points are indexed by the algorithm. That means, once you pass the 1000 character mark you don't need to even worry about adding specific keywords to the listing. If they appear naturally that's great, but don't stuff them.
Always include a call-to-action, it's proven that a call-to-action leads to more sales.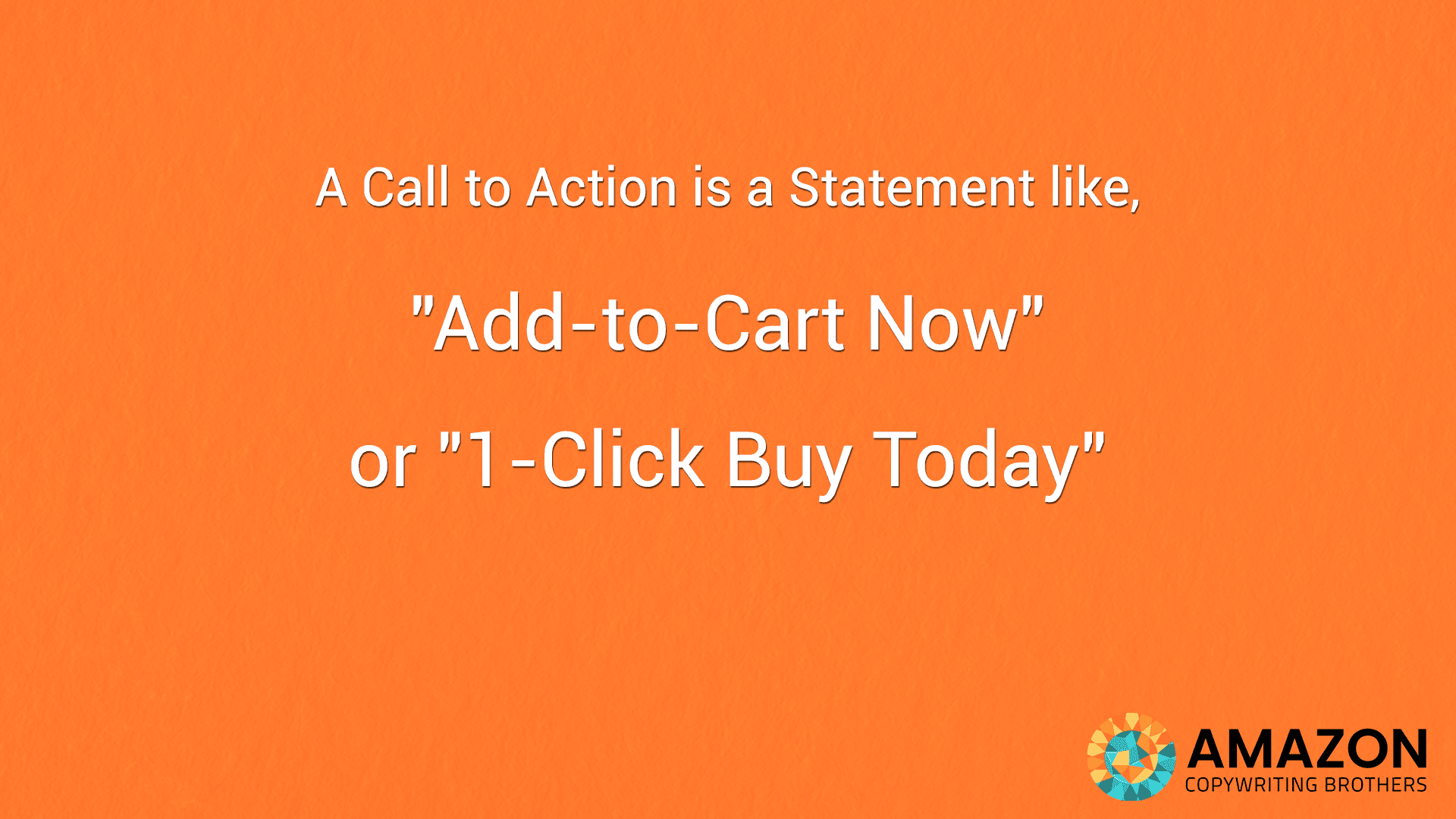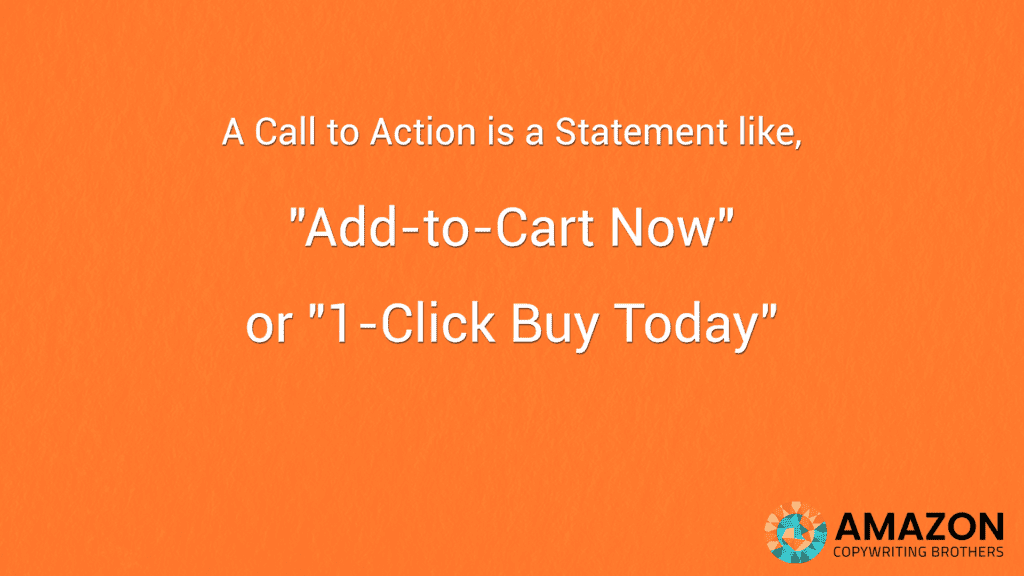 In terms of your product description, the keyword indexing is basically non-existent. Certain keywords will appear naturally as you talk about your product, but don't worry about stuffing them into the description.
Ever since Amazon rolled out A+ Content (formerly known as EBC), they can't index product descriptions for keywords because not all products have descriptions anymore.
It would be a massive disadvantage to people enrolled in Brand Registry if their image only A+ content didn't get indexed while a standard product description was able to pull in ranking keywords.
From a keyword ranking perspective, the last piece of the puzzle are your backend keywords.
As of last year, Amazon stopped indexing the Subject Matter field. Many categories no longer even have the option to add them. But keywords entered into the Search Terms field of the Keywords tab do get indexed.
This is the part of a competitor's listing you're spying on when you use Keywords Spotlight by ZONGURU.
We know you've just read a ton of information about keyword research and optimization.
Please listen to this short video from Than about a few final things you must understand about Amazon keyword tools and incorporating keywords into a listing designed to generate massive sales on the Amazon marketplace.
Did You Find this Article About Amazon Keyword Optimization Valuable?

If you did, then please press the buttons below to share it on social media.